TOP 7 SALWAR KAMEEZ DESIGNS
Women want variety in everything; be it their nail paints, makeup, dupattas or jeans, jackets, ethnic wear and western wear. With each passing year, the designers are introducing all kinds of fashion trends and apparel which are not only for the people who go to the Page 3 parties but also for the ordinary citizen. Now fashion is not limited to looking gorgeous, but it has also moved its concentration to comfort. Latest fashion trends, as you can see, are all about making us feel comfortable and confident in our outfit. Palazzos, boyfriend jeans, salwar, replaced with palazzos in ethnic wear, etc.
Therefore, this post is dedicated to salwar kameez designs, the variety you can find in salwar kameez, different kinds of salwar and everything else.
1. Parallel Salwar
Parallel Salwar, as the name suggests, are parallel i.e. the width remains the same from the top/waist to the bottom/leg. This kind of salwars makes you look a lot slimmer and taller than you actually are. Usually worn with short or front slit kurtas, these salwars have become very famous even among the Bollywood celebrities and are one of the most trending salwars of the season.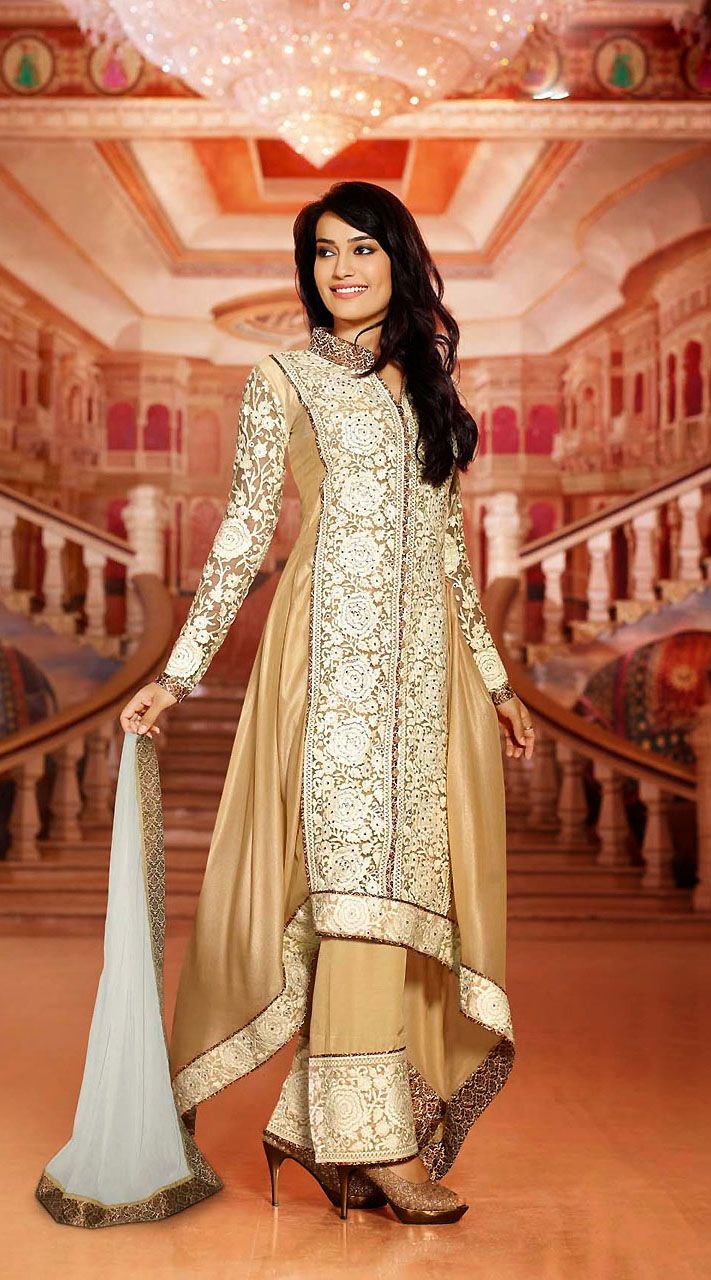 3. Patiala Salwar
In these salwar, a lot of drapes are present. The drapes start from the waist and are folded at the back of the legs, making a sort of U shape at both the outer sides of the salwar. They look very fashionable when worn with fitted kurtas.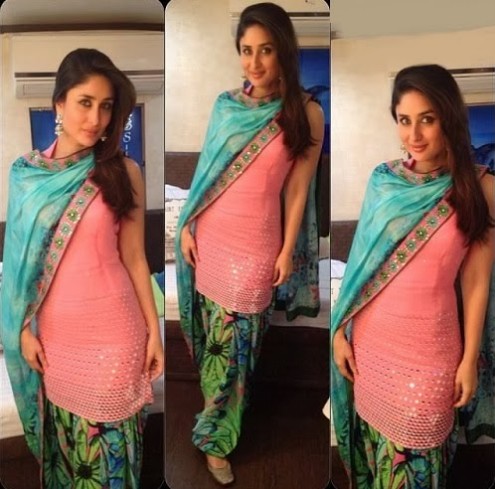 4. Trouser Salwar
Similar to the trousers, these salwars are trouser-like salwars for those women who dislike wearing leggings with their kameez or kurtas or those who find it hard to manage or carry a salwar. You should go for it if you are working and pair them up with heels or wedges. They also make your legs look slim and tall when paired yup with heels. They are usually worn with collar neck kurtas for a more formal and bold look.
5  Sharara Salwar
Sharara Salwars look a lot like Pallazzo pants and are worn a lot by women nowadays. They look a lot like long skirts when worn but abviously are not. They are usually worn with long kameez or kurtas. Earlier they used to be worn with short length kurtas but that is old fashion now. So, we would suggest that you don't do that. They look fabulous on women with slim body but if you are broader, we would suggest you don't wear them as the entire outfit would make you look a lot wider. If you still wish to wear them, you should go for vertical line pattern which will give the illusion of a slimmer body.
6. Dhoti Salwar
This kind of salwar looks like dhoti that was originally a traditional dress for males. In dhoti salwar, there are a lot of drapes in the front. These kinds of salwar are very loose and give you enough space to move your legs freely. The basic idea was to make the person wearing it, feel comfortable. There are cotton dhoti salwar for summer wear and silk ones for winters. Women can also wear woollen leggings inside these salwars in winters to protect themselves from the cold. Dhoti salwars are mostly used to make the Indo-western outfits, even in the fashion world since they give the traditional look to the outfit. If you wish to wear an Indo-western outfit, you can pair up your dhoti with a crop top, corset, a turban or any other kind of headband, statement necklace, tank tops and kurtas with front slit.

Source :http://fashionpro.me/