Top Clothes for Baby Boys
From the moment they enter the world, babies grow rapidly. Their size changes so quickly that within the first year, their clothing range across several different sizes, such as newborn, 0 to 3 months, 3 to 6 months, 6 to 9 months, and 12 months. The rate of growth slows slightly after that point. However, parents still find themselves buying new clothes frequently as their baby's waist and chest broaden and legs and arms lengthen. 
Baby boys and girls have different styles to suit their personalities.
Truly Scrumptious Knit Cargo Pants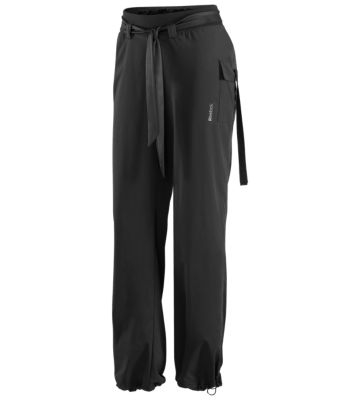 The Truly Scrumptious line was created by model and TV celebrity Heidi Klum. The clothing features soft comfort for the baby's skin combined with tough materials that can stand up to the child's constant movements. One great piece for any baby's wardrobe is the boy's knit cargo pants. It comes in sizes from newborn through 24 months. The gray or dark blue colors allow parents to mix and match the pants with other Truly Scrumptious pieces or with colorful shirts from other brands. The pants have a comfortable elastic waistband and are made of 100 percent cotton. They can go into the washer and dryer for quick, easy maintenance.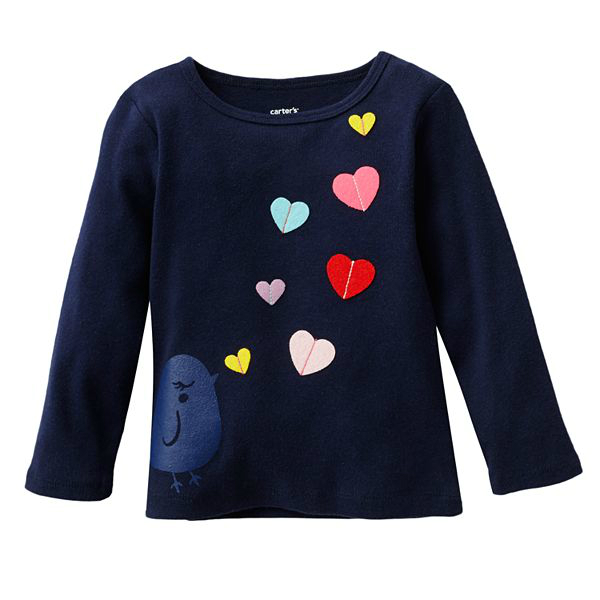 Carter's new  line of short-sleeved graphic tees does not have any scratchy tags to irritate the baby's tender skin. Instead, the label is printed on the shirt. The soft cotton jersey helps the baby stay comfortable and cool whether he is crawling, pulling up, or toddling around the house or yard. The  graphic tees come in several different styles with images that appeal to little boys. One is cherry red with the image of a rocket and the slogan "I'm a Blast!" Another is gray with the words "Dept 46," a sketch of a fire truck, and a tiny fireman's shield on the left sleeve. Still another is lime green with a gray dinosaur and the words "Tough Guy." For families planning a vacation, graphic tees with images of sea animals and shades of teal, navy, gray, and white are popular. Each of these tees comes in sizes from newborn to 24 months.
Offspring Frog Footie and Hat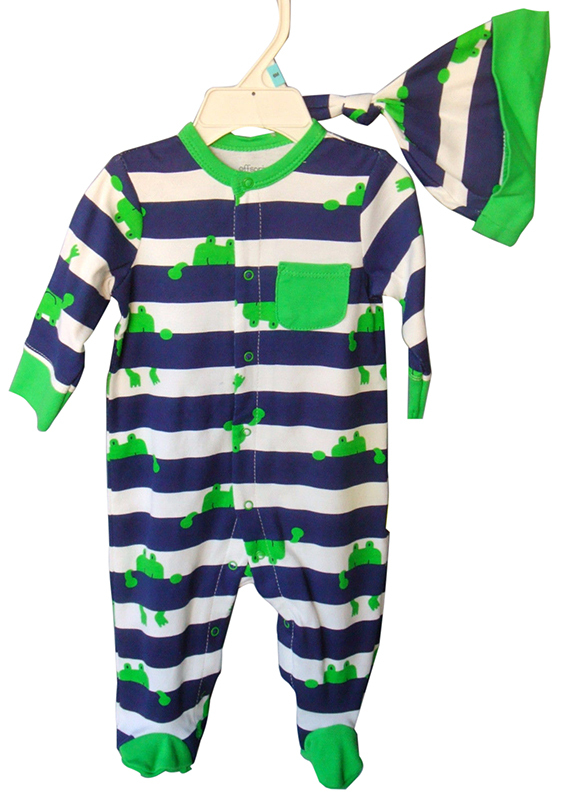 Also new for 2013 is the Offspring Frog footie and hat set. White navy and white stripes provide a background to tiny, bright green jumping frogs. The narrow collar, cuffs, and feet of this snug outfit are also green. The ensemble comes with a soft, matching cap to keep baby boys' heads warm on cool spring and summer nights or protected from UV rays during the days. The cotton material makes the clothes easy to care for, while the snaps between the legs allow parents easy access for diaper changes. The Offspring Frog footie and hat are available in sizes from newborn through 9 months.
Truly Scrumptious Hand-Drawn Tees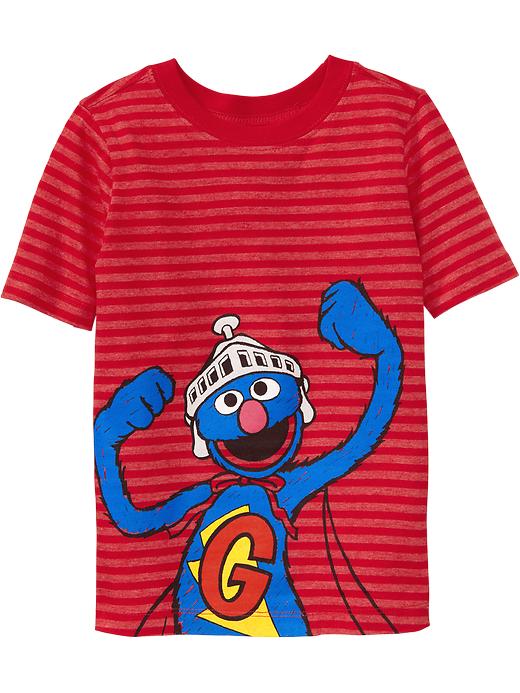 In 2013, Heidi Klum's Truly Scrumptious line features a baby boy's tee with a special hand-drawn character from her young son Johan. The shirt has short blue sleeves and a quirky monster on the front. The monster has large eyes with a toothy smile and a protruding tongue, sketched in crayon. Its unique style and kid-friendly design make it a great style statement for baby boys. Other upcoming styles for feature original designs from participants in a special children's art contest, which is designed to encourage youth creativity.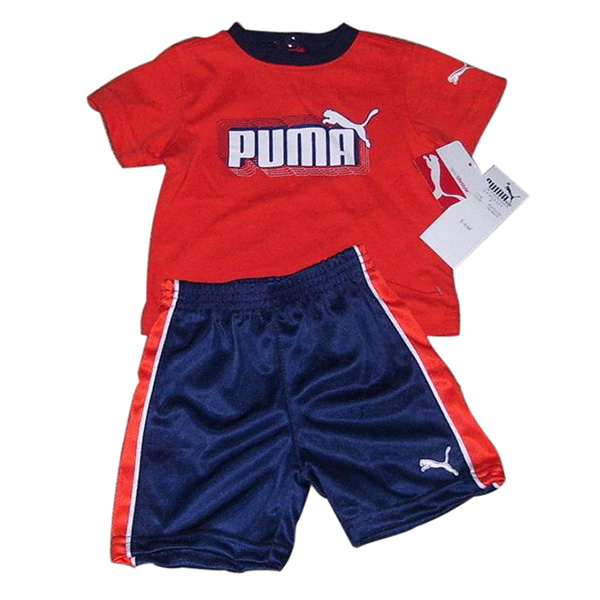 Sports-loving families can dress their baby boys to match their active lifestyle with the new Puma Baby Set. Puma's reputation for high-quality transcends their clothing and gear for adults and carries over into their baby products. This  set consists of a sleeveless shirt and shorts. On hot days, baby boys can stay cool, comfortable, and active in machine-washable polyester. Mesh panels at the back and on either side enhance breathability in the clothing. On the front, the shirt displays the Puma logo with the silhouette of a leaping jungle cat. An elastic waistband adds additional flexibility in fitting different children's body types. The Puma Baby Set is available for older babies from ages 12 months, 18 months, and 24 months.
First Impressions Baby Boys Graphic Tee and Cargo Shorts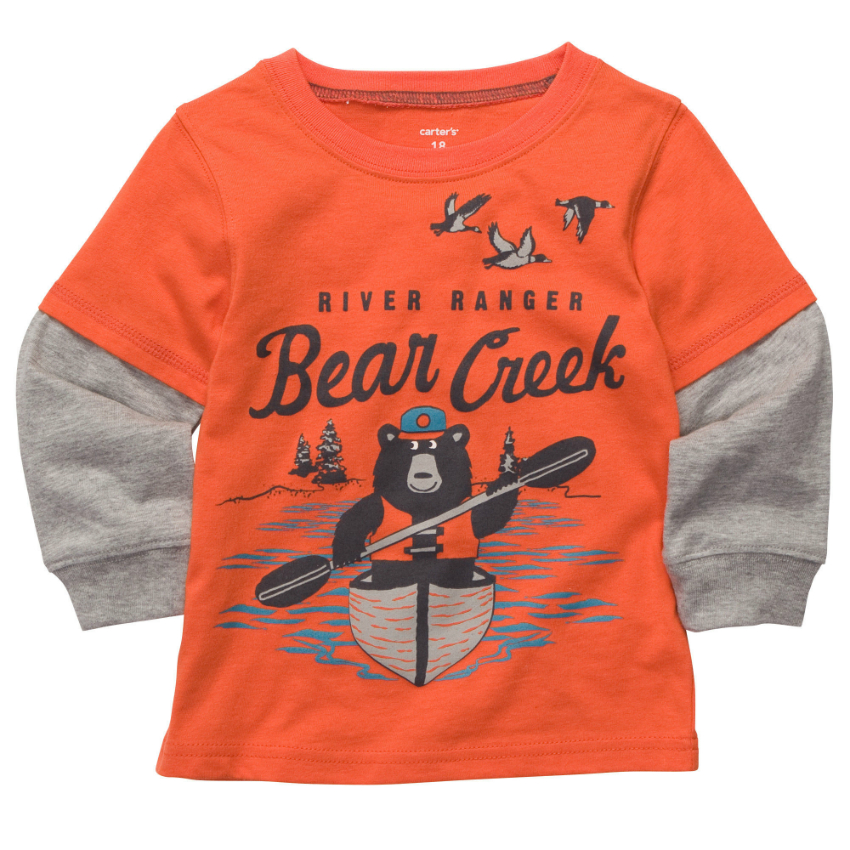 First Impressions sells these handy, stylish graphic tees and cargo shorts as separates or as a set. They are available in a wide range of sizes: 3 to 6 months, 6 to 9 months, 12 months, 18 months, and 24 months. The shorts feature colors such as bright white, deep indigo, or oats, and a drawstring in the shorts enables parents to adjust the waistband to fit their baby boy's waist. The new  shirt comes in bright red and bears the image of a vintage camera.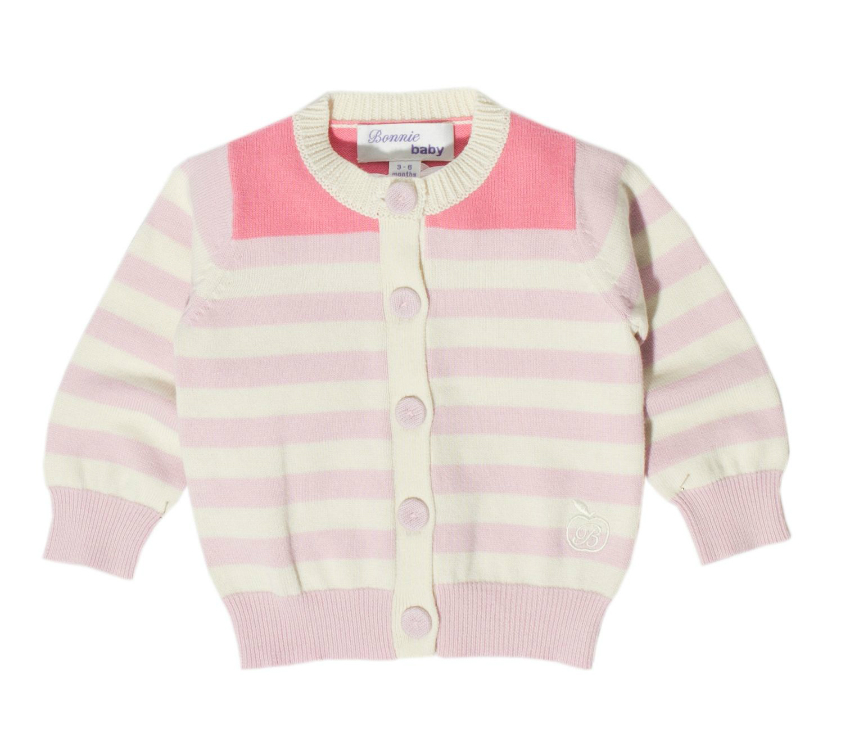 During the summer, air-conditioned buildings can be chilly. In the fall or on rainy spring days, baby boys may need an additional layer of clothing. One of Baby Gap's new  pieces within its Lawn Party collection is a v-neck cardigan that comes in sizes for babies from birth through 24 months. Colors include ivory frost (white), heather gray, cool aqua, parrotfish green, and aurora yellow. The simple, super-soft knit cardigan has pockets for added style detail and four buttons down the front.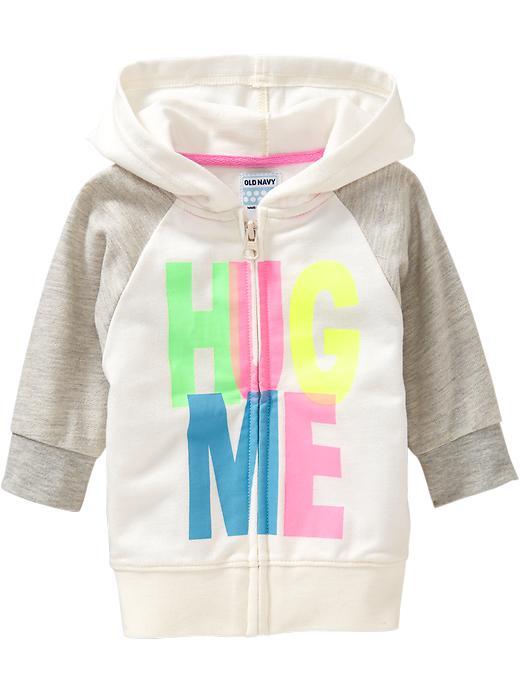 Baby Gap's  lineup includes some classy hoodies to keep baby boys warm on cold days. The Terry Bear hoodie has two tiny ears on the hood and comes in a shade called "blue galaxy." The neon zip hoodie is available in "phosphorus," which is a bright yellow-green. These colors coordinate well with other items in Baby Gap's new Lawn Party collection, including a graphic swim tee, long poplin pants, striped swim trunks, and a variety of other items for both cold and warm weather.
Source: http://www.ebay.com/